05/03/2021 | 4:00 PM
​Free and cheap things to do in Reykjavík
Iceland is hardly considered a budget destination, we know. But you can easily find things to do and sights to see that won't break the bank. We're talking unique Icelandic experiences that cost very little (or even nothing) but will nevertheless leave you with a great photo, or even better – a vivid, heartwarming memory. This includes a handful of Reykjavík museums, various Reykjavík sightseeing options, free walking tours and so on.
For some priceless tips on living large with a manageable price tag while visiting Reykjavík, read on...
Free walking tours
Reykjavík is a compact city so walking around is easy and getting from A to B doesn't have to be too time-consuming. You can go by yourself (with little chance of getting lost) and do a zig-zag of main downtown streets Skólavörðustígur, Laugavegur and Hverfisgata, or you might like to circumnavigate Tjörnin, the pond right in the city center, or maybe stroll along the harbor area. But there are also organized tours available daily at no charge (with donations welcome).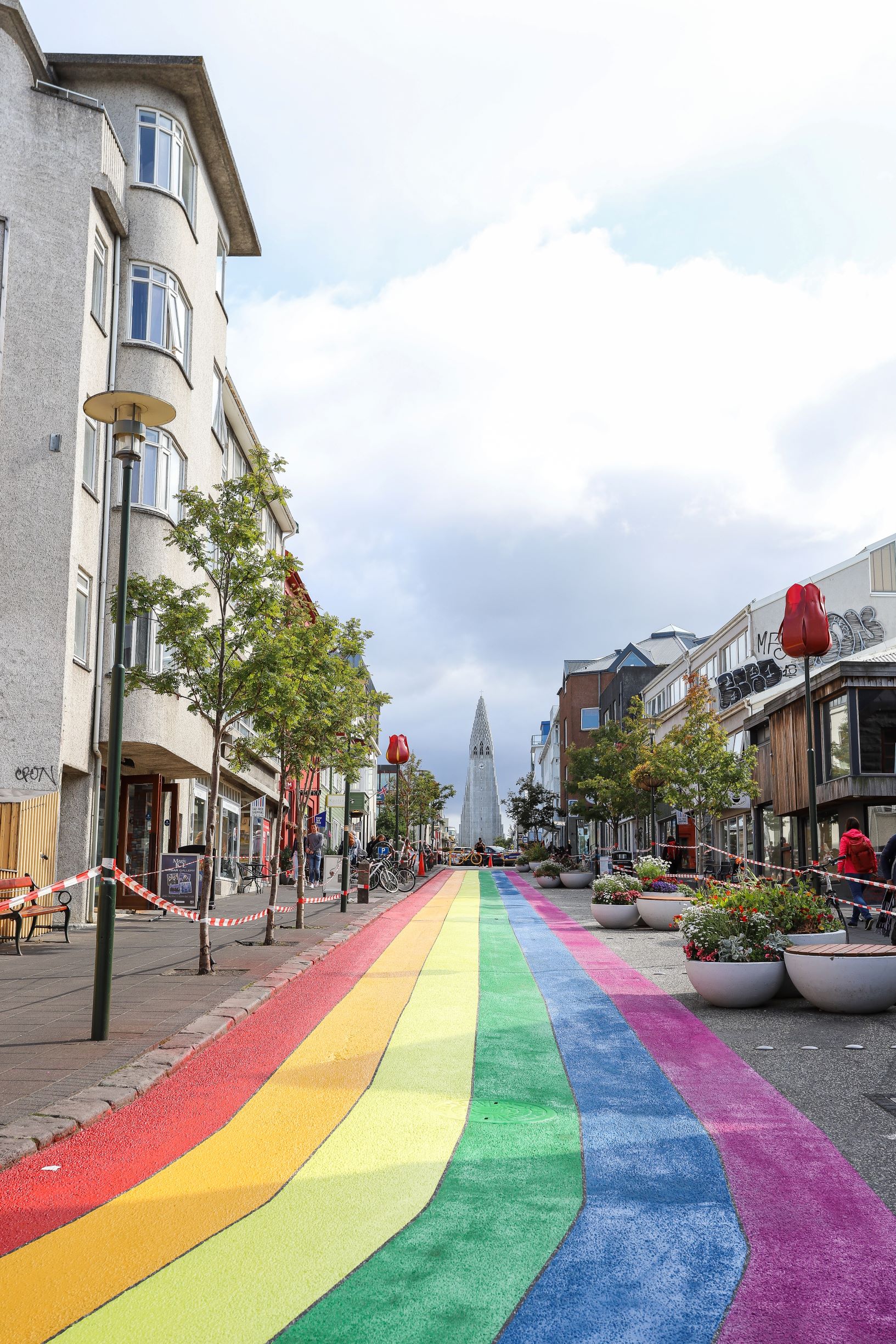 Hop-on hop-off Reykjavík tours
To explore Reykjavík at your own pace, what better way than a sightseeing hop-on hop-off tour? Get on the bus wherever you choose along the way, get off the bus wherever you prefer and stay there as long as you like. Or, simply stay on board for the entire loop around the city and enjoy the audio commentary as you go. With a ticket valid for 24 hours, you call the shots and and explore Reykjavík according to your own interests. Free Wi-Fi on board lets you share your stories and images in real time as well.
Natural vistas
In the capital region, there are numerous natural vistas well worth visiting and it takes mere minutes by car to enter surroundings completely different to Reykjavík's urban landscape – or any landscape, for that matter. Worth mentioning is Rauðhólar ('Red Hills'), a cluster of lava hills ranging in color from scarlet to crimson. The trip is approximately 15 minutes by car from downtown Reykjavík and the place is easily accessible.
Another interesting spot for a fantastic yet easy hike is the Búrfellsgjá lava channel, in the Heiðmörk national reserve, barely outside the city limits but completely cut off from any view of man-made structures.
For a nice hike with ample rewards, go for Úlfarsfell, a small mountain west of Reykjavík (the drive to reach the parking lot here should take around 12 minutes). The hike will get you a panoramic view over the capital and probably a slight sweat from the effort.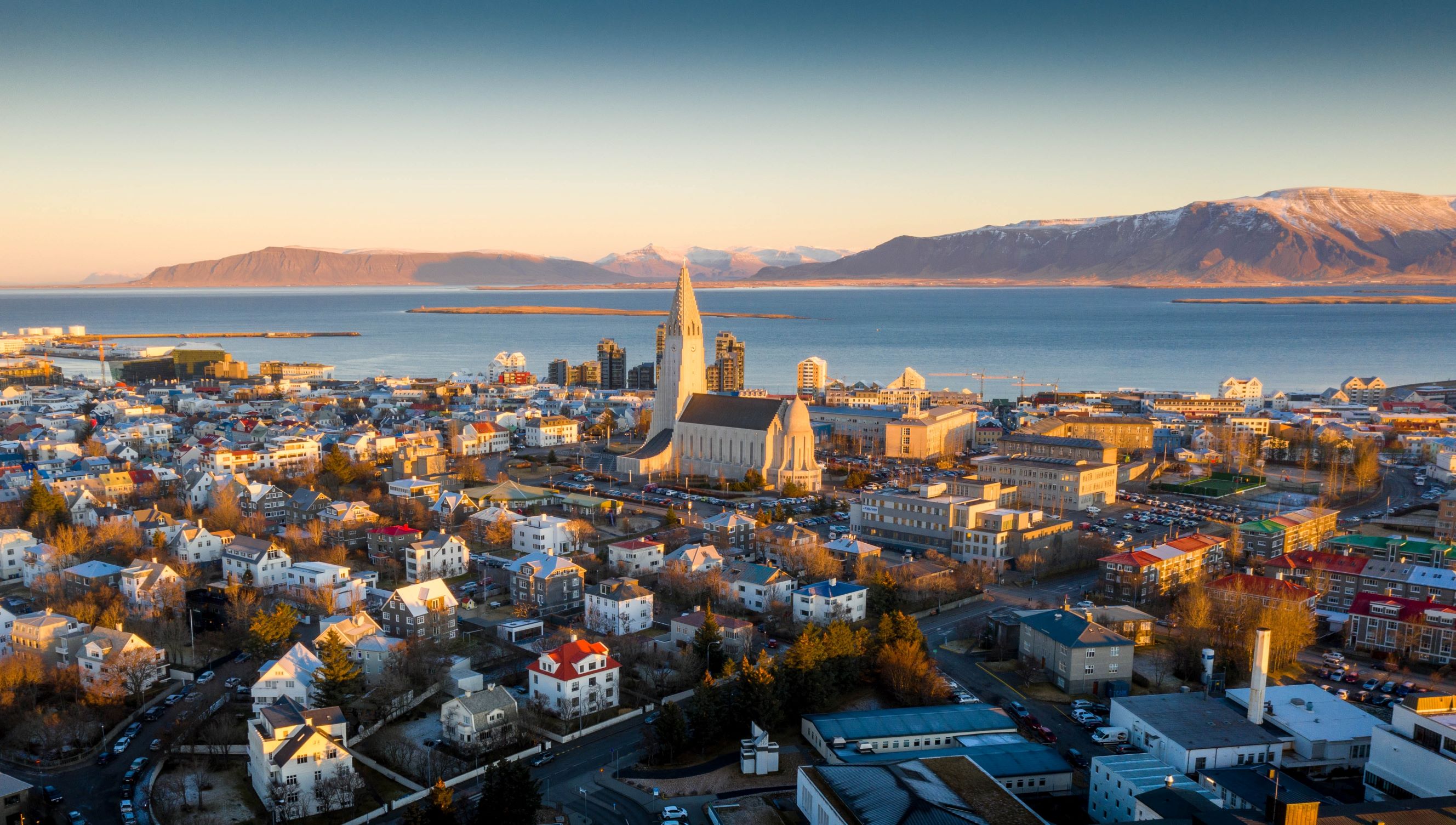 Reykjavík Park and Zoo
For anyone interested in Icelandic fauna, the Reykjavik zoo is a must-see. Also referred to as Húsdýragarðurinn (the 'farm animal zoo'), the small family-friendly zoo features both domesticated and aquatic animals, wild mammals and birds, and is conveniently located in Laugardalur, near the city's biggest swimming pool, the Botanical Garden (Grasagarðurinn), the city's ice-skating rink, and the national football pitch (called Laugardalsvöllur).
The park cafeteria offers sandwiches and hot dogs, but visitors also have the option to bring their own food and use the electric grills of the park, free of charge. There are playgrounds and summer fun-fair rides, too. The area is open 10am to 6pm daily, year-round.
Elliðaárdalur
Should you fancy some lovely natural surroundings for a quiet and contemplative walk with the calming hum of a small river flowing by – or a brisk run, for that matter – we have the place for you. It's called Elliðaárdalur and is among the best-kept secrets of Reykjavík and its surroundings.
This lush and lovely oasis within the city's limits is a valley (dalur in Icelandic) through which the Elliðaá river runs, complete with a network of convenient paved paths which makes access easy for everyone. Getting there is a 15-minute drive from downtown Reykjavík. Buses are available for the trip and you are free to enter and roam all day at no charge.
Reykjavík City Hall
Reykjavík City Hall is an unmissable and integral part of the scenery around Tjörnin, the pond in central Reykjavík. More than just housing the mayor and other officials of the city, the building functions as a gallery, constantly hosting exciting exhibitions. However, the biggest attraction inside City Hall – literally and figuratively speaking – is probably the giant 3D map of Iceland, on permanent display.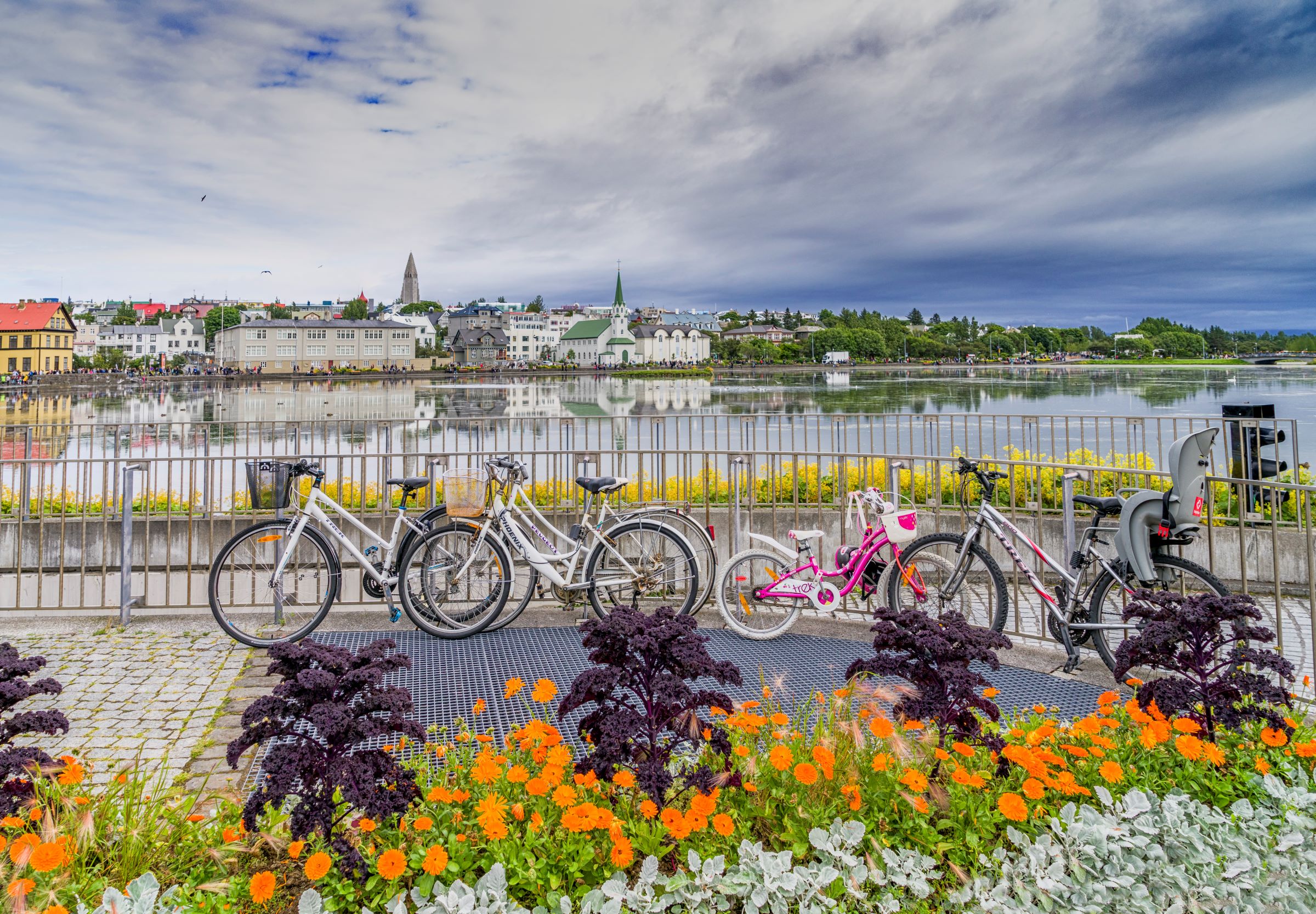 Bessastaðir and Álftanes
More than a historic cluster of buildings dating back to the 18th century, Bessastaðir is the official residence of the President of Iceland and has been since around 1940. The site has a much longer history though, even back to the days of famed scholar and poet Snorri Sturluson, who had a farm there in the 13th century.
In line with the laid-back character of the country in general, the residence is not as closely guarded as one might expect and visitors arrive every day to see the buildings and roam the grounds, learning about the rich history of the place. If you have extra time, visit the swimming pool in Álftanes, the nearby neighborhood.
Free museums in Reykjavík
Reykjavík is home to a plethora of museums, and even better, there's a whole lot of museums where you need not pay admission. Contributions are often encouraged, but you decide if you donate and how much.
The Living Art Museum (Nýlistasafnið) is inside the Marshall House (see below) in the hip Grandi harbor area. A non-profit, artist-run museum and association, venue for events, exhibitions, performances, discussions and research, it was founded in 1978 in reaction to Icelandic art authorities disregard for contemporary art practices.
The Einar Jónsson Museum (Listasafn Einars Jónssonar) celebrates the life and works of Iceland's most famous sculptor, Einar Jónsson, in a magnificent building that once served as both workshop, gallery and penthouse apartment. The sculpture garden by the house is open all year round and admission is free (the museum itself charges a small fee for entrance). It's right by Hallgrímskirkja, the landmark church in the capital.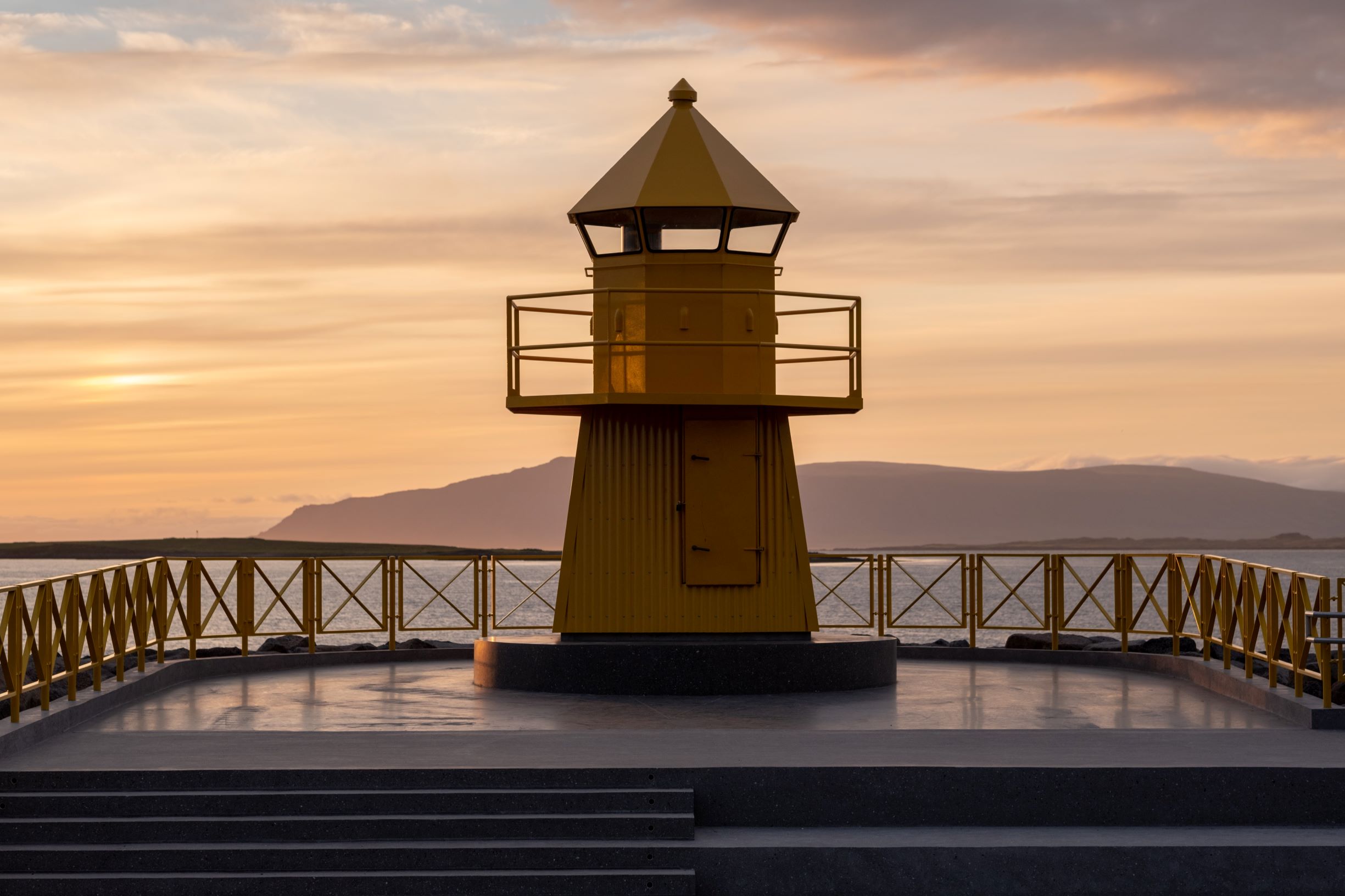 Street art in Reykjavík
The style influences and inspirations behind the graffiti seen on some of the walls in central Reykjavík vary widely. This incredible diversity, along with the fleeting, ephemeral nature of wall art in general, make a street-art walk in Reykjavík such an enticing activity.
Many of the spray-painted murals cover an entire wall, several stories high, and make for impressive works of art. The fun part is, you never know what you may come across, and where. The melancholy part, however, is that it will likely be gone before too long. So, we suggest you do your bit and contribute to the immortality of these masterpieces of the street and take a photo.
There is no official map for this treasure hunt, just lace up your shoes and let the walk begin: get a taste of things in this Iceland Magazine article and see what's local in this user-created map.
Marshall House
In recent years, the once derelict and dilapidated harbor area of Reykjavík has experienced a revival and is now a lively place of activity. The area eastwards of Harpa Concert Hall is now home to restaurants, design shops, bars and more, and among them is The Marshall House, a historic building currently the home of several galleries, among them the workshop and studio of famed local artist Ólafur Elíasson, and La Primavera, a popular Italian restaurant.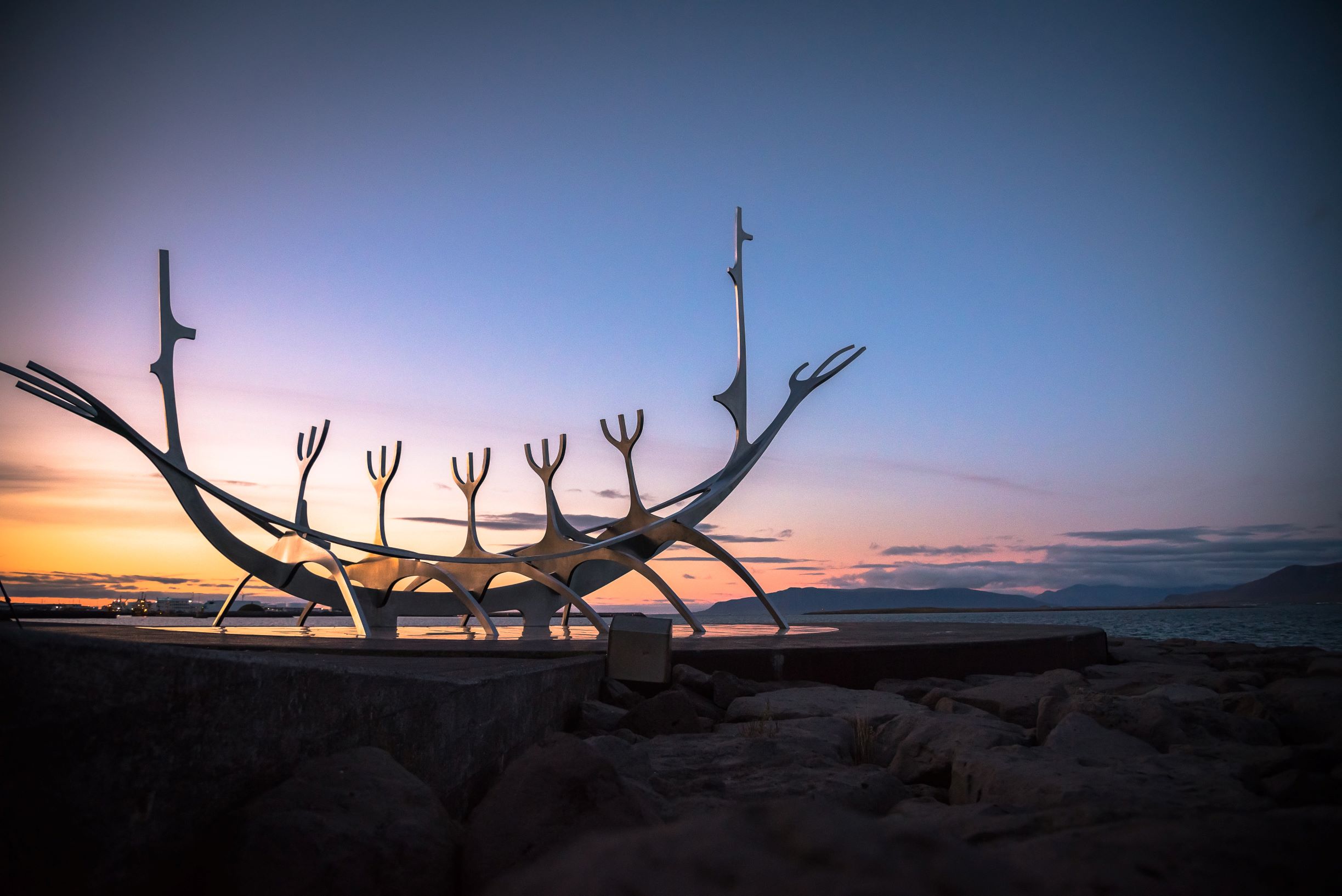 To see all this and much more, book your flight to Reykjavik here. We can't wait to welcome you to our capital.